ESPN Writers Address Non-conference Scheduling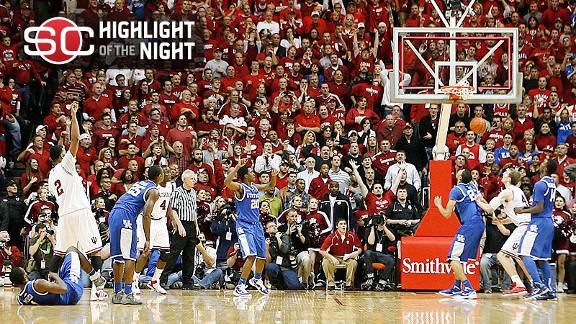 With non-conference scheduling being finalized this week, ESPN writers Myron Medcalf and Andy Katz each addressed the different strategies behind non-conference scheduling for programs. And apparently they decided to take a liberal arts college perspective on it, seeing as how their posts are titled "The Philosophy for Nonconference Scheduling is Complicated" and "The Art of Nonconference Scheduling," respectively. I didn't realize college basketball beat writing could be pretentious, but there you have it.
Anyway, Medcalf points out how coaches often contradict themselves by saying that they want to please the fans, and yet they are increasingly turning to neutral court match ups in large, exotic venues instead of games on campus that invigorate and reward fan bases. Kentucky's 2013 matchup with Baylor is cited as an example of college basketball turning to a "bigger is better" mindset. The college game seems to be moving towards a more professional mindset and away from the passion of smaller campus venues.
We'll play on any stage.
As always, Calipari and Kentucky are the leaders of this latest revolution. While I agree that a home-and-home series with a traditional rival should be preserved for the fans and for the integrity of college basketball, I don't think Kentucky's players and fans will suffer from playing games far from Lexington and in bigger arenas. Why? It's simple- we're Kentucky. Our fans WILL travel that far in the future, and HAVE traveled that far in the past. No matter where we go, Big Blue Nation will make the game feel like it's a high-stakes matchup at Rupp Arena. Calipari could schedule a game in France and get our fans to learn how to say "three goggles" in French (trois lunettes, FYI). Kentucky is lucky enough to have fans who can create a big game atmosphere no matter how big the arena, dome, or stadium. Other programs, not so much, and they're the ones who will be hurt by playing neutral site games instead of home-and-home.
Katz seemingly agrees, stating in his post that "Kentucky is Kentucky and can dictate its scheduling needs." His post focuses more on how athletic departments mix and match scheduling needs, balancing pre-season tournaments with conference challenges, home-and-home series with neutral venues, etc. Non-conference schedules are so important in NCAA selection and seeding, and teams must consider their schedule as a whole when choosing which non-conference games to participate in. Kentucky has it pretty easy because we can afford (financially and competitively) to travel for non-conference games and meet teams that WANT to play us for that chance at a significant upset. We can schedule strategically to put ourselves in a better position to win a national championship. Other teams don't have that luxury or flexibility with their scheduling.
With non-conference scheduling hopefully coming out this week, both articles are worth a read, once you get past the yuppie titles. I can't wait to see how the talking heads react to Calipari's idea of a triple header. 
@KristenGeilKSR