Chicago Tribune Thinks Anthony Davis is Having the Best Year Ever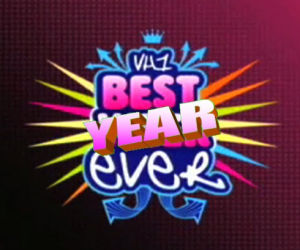 Calling it "The Dream Year," the writers here in my neck of the woods profiled Anthony Davis and his nearly unfathomable accomplishments in 2012. Every major college basketball award, a NCAA championship, first pick in the NBA draft, and the youngest player ever to represent Team USA, and win a gold medal? Check, check, check, quadruple check, annnnd still technically waiting on that last one (I'm so tired of #spoileralert. So unbelievably tired).
The Davis clan has enthusiastically jumped on board with Team USA, with Anthony's dad (maybe) hyperbolically declaring, "Besides him being born, this is the greatest day a parent could have, to see him go from being an unknown in Chicago to winning a national title at Kentucky and maybe a gold medal in the same year." Mama Davis chimed in too when asked about the family's plans to move to New Orleans for awhile to help Ant get adjusted to his new job: "He's still young, so we just want to make sure he adjusts… You know, make sure he doesn't forget anything."
Hmm… like this?
Click here for the full article.